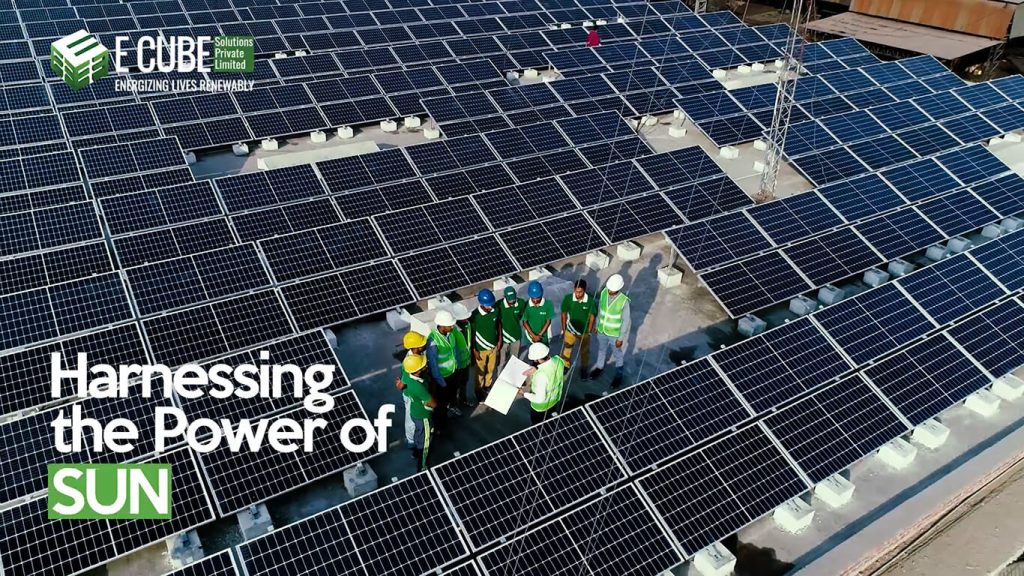 From Shoe Strings to Solar Strings – ECube Solutions turns over a new leaf in Pakistan's Shoe Manufacturing Industry
For centuries, human beings have been constantly striving and working tirelessly for their success and development. Whether it is day or night, morning or evening, every effort is being made to achieve progress and success. But even this journey is not easy.
Our industry, like the rest of the world, has made a name for itself in this journey, but the decades-long power shortage in the country has been our weakness in achieving better and timely results. God Almighty has enriched Pakistan with immense natural resources but still closed factories, poor laborers, and poverty have become our destiny. But not anymore
We will have to eradicate this darkness, we will have to make it prosperous, every single worker will enlighten Pakistan, we will rebuild the same country, we will make Pakistan and the industry the same which our elders dreamed of. We will make Pakistan energy independent so that we can create a clean green state. So our future generations can enjoy the same green Pakistan that we once had.
With a vision to make 𝗖𝗹𝗲𝗮𝗻 | 𝗥𝗲𝗹𝗶𝗮𝗯𝗹𝗲 | 𝗔𝗳𝗳𝗼𝗿𝗱𝗮𝗯𝗹𝗲 𝗘𝗻𝗲𝗿𝗴𝘆 available to the masses of Pakistan through energy innovation, Ecube Solutions Pvt limited installs 𝟬.𝟱 𝗠𝗪, 𝗢𝗻𝗲 𝗼𝗳 𝗣𝗮𝗸𝗶𝘀𝘁𝗮𝗻'𝘀 𝗟𝗮𝗿𝗴𝗲𝘀𝘁 𝗚𝗿𝗶𝗱 𝗧𝗶𝗲𝗱 𝗦𝗼𝗹𝗮𝗿 𝗣𝗼𝘄𝗲𝗿 𝗣𝗹𝗮𝗻𝘁 at 𝗫𝗮𝗿𝗮𝘀𝗼𝗳𝘁 𝗣𝘃𝘁 𝗟𝘁𝗱.
In the same regard, To meet the electrical needs of its factory and business, Xarasoft Private Ltd. has started using renewable energy. To ensure clean, reliable and uninterrupted power supply, Xarasoft has selected E Cube's state-of-the-art industrial solar power plant. This 0.5 MW Grid Tied Solar power plant is ensuring the highest exports of footwear manufactured by this manufacturing unit.
Free electricity for 25 years, selling back surplus electricity and increased business profits have all been possible by it.
With the said installation, completed and commissioned in a record period of three months,
Xarasoft shall be experiencing a production of 630MegaWatt Hours per annum consequently reducing the carbon emission by 348 tons every year.
For self-consumption and to put an end to energy-guzzling, this shoe manufacturing unit in Sheikhupura has installed one of Pakistan's largest Grid-Tied Solar Power Plant in the shoe manufacturing industry.
In line with the Clean Green Pakistan Vision of the Government of Pakistan, E Cube is offering modern Industrial Solar Solutions now at easy monthly installments and the lowest rates. E Cube brings Turnkey Solution for domestic, commercial, and industrial customers across Pakistan which includes:
Standard Photo-voltaic Solar Modules

Smart Management Solar Technology

Quality Engineered Solar system Design
In addition to this, E Cube Solar Solution's clients are getting up to an 85% reduction in their electricity bill and are selling back excess electricity to the National Grid through Net-Metering Service.
Let's brighten our Pakistan