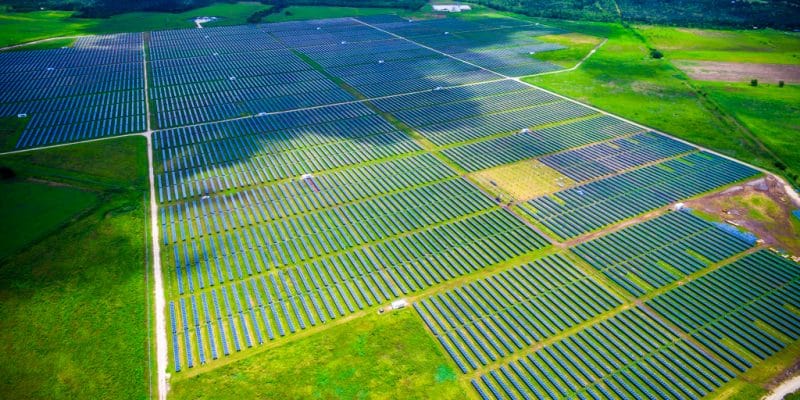 Green Energy to Prevail in PUNJAB
Governor of Punjab – Ch. Muhammad Sarwar Shares His Verdict In favor of Solar Energy as he confabs with the Think-tanks of E Cube Solutions Pvt Ltd.
07-12-2020 – Monday – 12:00 PM   
(The Governor House Lahore)
Tackling a wide range of national concerns ranging from the long‑term consequences of climate change to increasing energy demand and the eradication of carbon emissions, Both the think-tank's CEO – Mr. Hassaan Shafqat & MD – Mr. Faheem Ijaz of E Cube Solutions and The Governor Punjab – Mr. Chaudhry Muhammad Sarwar spoke of challenges, initiatives and progress, as they sit together to discuss the growth of renewable energy in Pakistan.
Mr. Sarwar – The Governor of Punjab shared his plans on the solarization of the entire state-owned commercial and industrial sector to make the country energy independent, as he urged on the economic importance of usage of clean, reliable and green energy sources. Mr. Sarwar then underlined his Government's initiatives in making renewables accessible to the masses of Pakistan.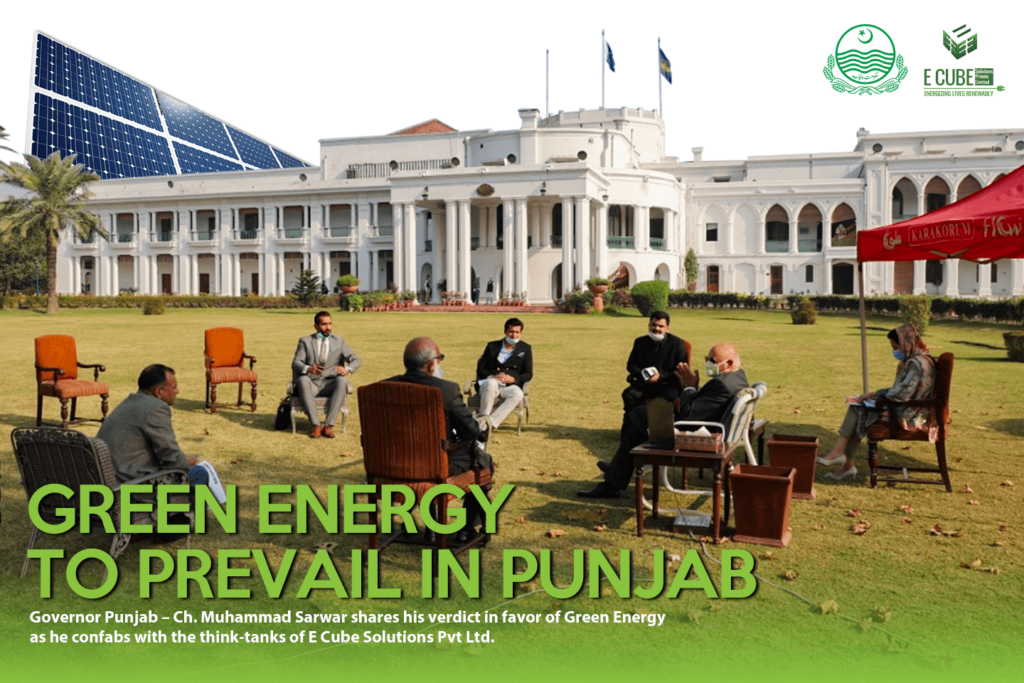 While adding to the discussion, Mr. Hassaan Shafqat – CEO E Cube Solutions Pvt Ltd advised about the importance of the provision of tier-one equipment and superior quality services while keeping it cost-effective. He also appreciated the efforts of the solar company & solar installers. He also applauded the Government's initiative of providing lucrative solar financing offers for all clients, making solar energy access easier and cost-effective
Mr. Faheem Ijaz – MD E Cube Solutions Pvt Ltd shared the opportunities of empowering the industry with the latest billing mechanism – Net Metering. He mentioned the efforts of the Punjab Government, NEPRA & AEDB in making the net metering process smooth and hassle-free.
Climate Change & Energy Independence were among the major issues underlined by the Governor of Punjab, as he applauded the efforts of E Cube Solutions Pvt Limited for increasing awareness among the masses of Pakistan. Last but not the least; Mr. Sarwar shared his plans on ensuring sustainable development in the renewables sector (especially solar panels)and to create a cleaner Pakistan for future generations.
The Governor Punjab & E Cube Solutions Pvt Ltd pledged to ensure the implementation of renewable energy to cut carbon emissions & to efficiently increase electricity production nationwide.