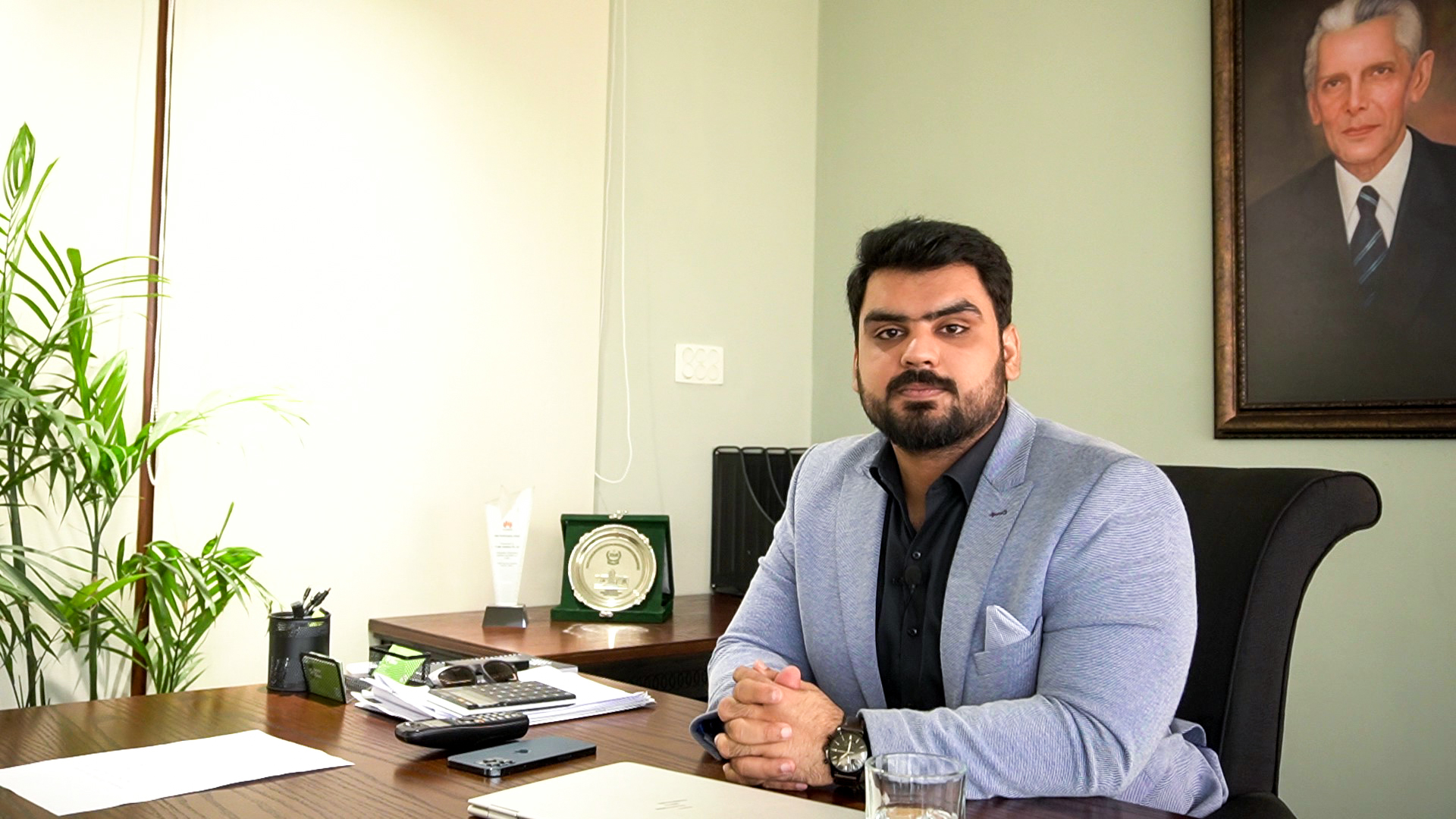 CEO's Take on Reforms & Improvements to Make Investors More Interested in the RE Sector
𝐌𝐫. Hassaan Bukhari CEO E Cube Solutions – 𝐒𝐡𝐚𝐫𝐞𝐬 𝐇𝐢𝐬 𝐓𝐚𝐤𝐞 𝐨𝐧 𝐑𝐞𝐟𝐨𝐫𝐦𝐬 𝐚𝐧𝐝 𝐈𝐦𝐩𝐫𝐨𝐯𝐞𝐦𝐞𝐧𝐭𝐬 𝐭𝐨 𝐀𝐭𝐭𝐫𝐚𝐜𝐭 𝐌𝐨𝐫𝐞 𝐈𝐧𝐯𝐞𝐬𝐭𝐦𝐞𝐧𝐭𝐬 𝐟𝐨𝐫 𝐭𝐡𝐞 𝐑𝐞𝐧𝐞𝐰𝐚𝐛𝐥𝐞 𝐄𝐧𝐞𝐫𝐠𝐲 𝐒𝐞𝐜𝐭𝐨𝐫
-Brief us about yourself? Education, Professional Experience and Achievements.
I am an energy enthusiast who has a passion for solar energy products & services.  As the CEO of a swiftly expanding renewable energy company – "E Cube Solutions Pvt Limited", I along with my team are helping the masses in energizing lives through renewable energy. I am an electrical engineer with experience in renewables and security surveillance solutions.
It's a journey, an adventure and a challenge like nothing we have ever experienced. Over the years our people have created a culture of inclusion, curiosity and diversity — at work and in our communities. Throughout the journey, our planet mattered the most to us. We have acted in a way to create a more sustainable and better-shared future for the masses of Pakistan. Hence, the crux of the odyssey remains to make a difference in people's lives, communities and our planet by harnessing the power of the sun in the right way.
-Please inform our readers about the major operations of your company in the RE sector of Pakistan?
Hailing from one of the oldest cities in South Asia – Dera Ghazi Khan, I am adamant in my mission to energize the life of the 51% of the population that is currently living below the poverty line. With a vision to make affordable luxury
(Solar Energy )available to the developing world through energy innovation, ECube Solutions Pvt Limited offers Domestic | Commercial | Industrial solar energy solutions for the industrial sector of Pakistan. From modern sophisticated solar solutions to nonpareil net metering services and apt solar agriculture solutions. E Cube is offering everything under one floor.
 -What are the aims and plans of your company to expand its operations in Pakistan?
With experience in the field of electrical engineering and renewables, we are creating employment opportunities for the talented youth of Pakistan. From Intelligent Work-space planning to Up To Date Technology provision, ECube Solutions is ensuring everything to achieve employee delight. As we continue to extend our commitment to continuous improvement out into the world, we continue to look ahead & inspire others.
With a laser-like focus on bringing down global emissions, we are shaping a sustainable future for all. The Energy independence of the state remains paramount at E Cube Solutions, for which we ought to run nationwide awareness sessions and offer quality solar energy equipment with cost-effective services.
While keeping our operations center in our Lahore Head Office we plan to launch our offices in all the major cities of Pakistan, in order to make solar solutions easily accessible to the masses. While creating job opportunities and crafting a better tomorrow for our upcoming generations.
-To what extent regulatory and business environment has been favorable in Pakistan for a RE sector company like yours?
Pakistan's business environment is on its way to betterment. This country is now offering better business opportunities to the masses of Pakistan. We have better advocates of policies that enhance the reliability, affordability, and sustainability of solar energy for the people of Pakistan.
The government is not only giving subsidies on the import of renewables but is also providing financing options to the industrialists of Pakistan. Solar energy is not only environmentally feasible but is also now economically feasible due to the Government of Pakistan's easy financing and smooth net metering processing.
-What reforms and improvements should be brought in the Pakistani RE sector to attract more investment from within and outside the country?
The mobilization of international capital resources remains a challenge, particularly for provincial projects. Following
Provincial governments to function as facilitators for promoting private sector investments in generation projects
Simplifying investment decision-making by local and federal authorities
Identifying zones of responsibilities in processing and implementing generation projects,
Extending federal government support backing up the payment obligation of the federal power purchaser and other political- or project-related risks initiated by provincial governments when the projects meet certain requirements.